Event Information
- The event will be conducted over Zoom. You will recieve an event invite via the email used for registration.
- Multiple contestants can play via a single login (assuming they're in the same house and have access to the same device).
- Make sure you request the correct number of game sheets when registering (one for everyone playing via that registration).
- The cost per participant is $5 and will be used to fund prizes. After registrations close, you will be contacted to pay for your entry.
- The cost of entry will be used to fund all prizes, excess funds will be donated to elected charities.
- There will be one major prize for the winner of BINGO and some minor prizes to be announced throughout the night (incl. 'Best Dressed').
- I will be presenting and calling along with my lovely assistant, who will be spinning the bingo wheel.
- The night will be soundtracked mysterious guest DJ, to be streamed in parallel with the main event.
- There will be a team of DJs continuing the stream post-bingo, and further into the night.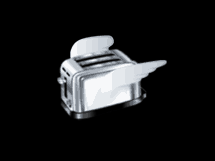 You will be emailed an info pack with updated game rules and further event information